JEFF KASOFF
LIVE :
January 22 , 2021 01:00 PM EST
---
Jeff Kasoff, RAC, CMQ/OE, Lean Black Belt, has more than 30 years in Quality and Regulatory management. Over that time, Jeff has implemented and overseen quality system operat...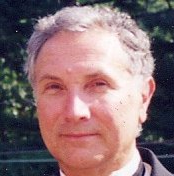 EDWIN WALDBUSSER
LIVE :
February 08 , 2021 01:00 PM EST
---
Ed retired from industry after 30 years in management of development of medical device products and development of company Quality Systems. He was involved in the development ...